Concepts, Methods and Tools to manage Business Performance
Dear Friends, dear Visitors,
The analytic hierarchy process AHP remains the main topic of this website and continues to have the most visitors. From October 2015 to now I received quite a number of questions related to my AHP excel template and my AHP online software. Here some of the typical questions (FAQs):
Q: Can I extend the number of participants to more than 20?
A: Though it is possible in principle, the better way is to use my AHP online software with (practically) unlimited number of participants. I will not do a further extension of the template.
Q: Do you have a version of the Excel template w/o multiple inputs?
A: Yes, a simplified version is available on request from the author.
Q: How can I cite your work, can you give me a reference?
A: Please cite my paper: Implementing the analytic hierarchy process as a standard method for multi-criteria decision making in corporate enterprises–a new AHP excel template with multiple inputs
Q: Do you support Fuzzy AHP?
A: No, I have made no provisions to support Fuzzy AHP, neither in Excel, nor in my online software.
Q: Can I use the Likert scale instead of the AHP scale?
A: No, AHP is based on the rational scale 1/9 … 1 … 9. It cannot be replaced by the Likert scale.
Q: How is the computation done, where do I find the description and formulas?
A: Please download my paper.
Q: How can I do alternative evaluation using your Excel template.
A: It is not possible. The template can only handle one category of a hierarchy and calculate the priority of one set of criteria.
Q: If I have a group of decision makers, do they need to register for the online software?
A: No, they don't need to register. As the owner of a project you get a link for group decision inputs. Simply send them the link, and they can start the pairwise comparisons.
A couple of months ago I added a Donation button to the website – see below. Unfortunately, only a very small number of users used it, a big Thank You to them! PLEASE, help to support this website with a small donation. I have no commercial interest, but spend a lot of time, sharing my knowledge for free, and I have running costs to keep the site alive. Thank you in advance!
For now, please enjoy your visit on the site and feel free to leave a comment – it is always appreciated.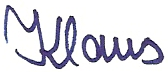 Klaus D. Goepel,
Singapore, March 2016
BPMSG stands for Business Performance Management Singapore. As of now, it is a non-commercial website, and information is shared for educational purposes. Please see licensing conditions and terms of use.