Dear Friends, dear Visitors,
Nearly half a year has passed since my last update in May on this page, and the year 2013 is soon coming to an end. In June, I had the opportunity to present my practical experience with the Analytic Hierarchy Process (AHP) on the International Symposium ISAHP 2013 in Kuala Lumpur, Malaysia. You can download my paper here. It was interesting to meet the experts from around the world, dealing with decision making methods, and listening to some of their presentations. A short video shows my impressions of the meeting and the nice touristic spots in K.L.
I was invited to the panel discussion, and could discuss my newly introduced AHP consensus indicator for group decisions. It is based on the concept of diversity. Like AHP, diversity is a very interesting topic, as it can be applied in so many different areas. Originating from information theory (Shannon 1948), it became a well-established concept in ecology and economy. I used the principles to develop a key performance indicator (KPI), describing the diversification of businesses and the quality of growth. Feel free to watch my videos or read my posts on this blog.
What is coming next?
There will be one more video on my YouTube channel, showing the application of Shannon diversity to measure the quality of growth. Looking at diversity and growth over time we can display a growth trajectory of a company, giving a clear picture about the direction, where the company is heading.
The larger project will be the implementation of my AHP template as an AHP online tool. The idea is that you can input your criteria and do the pair-wise comparison online, to get as a result the calculated priorities. So at the moment I am busy to practice some web scripting and become more familiar with php. A first small exercise was my online diversity calculator.
Now please enjoy your visit on the site and feel free to give me feedback – it is always appreciated.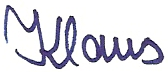 Klaus D. Goepel,
Singapore, Oct 2013
BPMSG stands for Business Performance Management Singapore. As of now, it is a non-commercial website, and information is shared for educational purposes. Please see licensing conditions and terms of use. Please give credit or a link to my site, if you use parts in your website or blog.