Dear Friends, dear Visitors,
Thank you for visiting BMPSG; another six months passed and – probably due to Covid 19 – the interest in my online tools for business performance management and the Analytic Hierarchy Process is not declining.
My free AHP online software AHP-OS gained popularity. I haven't made major modifications, but I am pleased to announce the addition of the Spanish language version. Just click on "Español" on the entry page, and all text output will be in Spanish. I appreciate this contribution from Gregorio, who made the effort to translate the English text files! Any other language translation is welcome, if you want to contribute, please contact me.
When using the software, please make a reference to my paper published in IJAHP about AHP-OS from 2018.
In the last couple of months I shifted my focus from (AHP) software development using PHP to other software developments using Python, yet I will maintain AHP-OS in future. Please let me know if you discover any bugs.
Many thanks to all donors, supporting this website, please continue to support my effort with a small donation, especially when you use my free templates or online software. Over the last 3 years donations were barely sufficient to finance my running costs.
For now, please enjoy your visit on the site and feel free to leave me a comment – it is always appreciated. And keep in mind: Better to be approximately right than precisely wrong.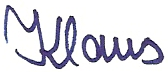 Klaus D. Goepel, Singapore, Jan 2021
BPMSG stands for Business Performance Management Singapore. As of now, it is a non-commercial website, and information is shared for educational purposes. Please see licensing conditions and terms of use.