Concepts, Methods and Tools to manage Business Performance
Dear Friends, dear Visitors,
We released a major update of my free AHP online software. It is now running under PHP 7 and should be noticeable faster than before. Beside some under-the-hood improvement a few new features were added. For more details read my post here.
As a new tool on my website I added a collection of my literature about multi-criteria decision making and AHP. It is available for everyone under the menu point Tools -> Literature. I am using the open source software package Wikindx5. You can browse or search for articles, authors, journals etc. Over time I will fill it up with more article and other research contributions. You can also register as a user and add your own literature to share with others.
Wikindx allows to include citations into a blog. As an example, the following reference is taken from Wikindx:
Many thanks to all donors, supporting this website. Unfortunately, over the last months I didn't receive many donations. The annual invoice from my hosting provider is expected to come soon, therefore, please continue to support my effort with a small donation, especially when you use my free template or online software.
For now, please enjoy your visit on the site and feel free to leave a comment – it is always appreciated. And keep in mind: Better to be approximately right than precisely wrong.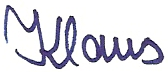 Klaus D. Goepel, Singapore, July 2019
BPMSG stands for Business Performance Management Singapore. As of now, it is a non-commercial website, and information is shared for educational purposes. Please see licensing conditions and terms of use.