Concepts, Methods and Tools to manage Business Performance
Dear Friends, dear Visitors,
time for a short update on bpmsg.com. Firstly, I wish you a healthy and successful New Year 2015, and for all of you with Chinese background: Gong Xi Fa cai – 恭喜发财, the year of the sheep is coming.
As I had a lot of other activities over the last few months, I was not very active here on my blog here, but the daily number of visitors is still increasing, and I receive feedback and questions regularly, most often about AHP. Thanks for all your comments, and please continue to give me your suggestions and ideas. My AHP online software has now more than 300 registered and active users. Please take note that users, not active for more than three month, will receive an email notification to re-activate their account within two days, otherwise their account incl. all project data will be deleted.
The latest publications, using my AHP Excel template or online software, cover areas like productivity improvement, smart TV human computer interaction, building sustainability and others. I try to keep the list of references up-to-date. Please cite my paper here, if you use my tools and plan to publish your work, and let me know about it.
Surprisingly my post about the Synology DS1513+ network attached storage (NAS) got a lot of readers. Online security seems to be an issue, and making remote online access more secure is indeed an important topic. So I opend the comment field on this post for feedback and questions.
For now, please enjoy your visit on the site and feel free to give me comment – it is always appreciated.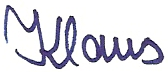 Klaus D. Goepel,
Singapore, February 2015
BPMSG stands for Business Performance Management Singapore. As of now, it is a non-commercial website, and information is shared for educational purposes. Please see licensing conditions and terms of use. Please give credit or a link to my site, if you use parts in your website or blog.