Concepts, Methods and Tools to manage Business Performance
Dear Friends, dear Visitors,
over the last four months I put in a lot of effort to improve the AHP-OS online tool. With several releases a simplified menu structure and new features were introduced.
Delete individual participant's inputs from an existing project.
Update a project hierarchy or project description, as long as there is no input.
Evaluate your AHP projects using different AHP judgment scales.
Analyse weight uncertainties based on small randomised variations of input judgments.
The last two features are based on my recent study about the comparisons of different AHP scales. Up to date there was no recommendation, what scales to use, and I found a new approach to analyse and compare the scales based on simple analytic functions. This study is submitted for publication, and I hope it will not take too long, until it is available. You can find some more information already in my posting here.
The feature of analysing weight uncertainties is an innovative way of doing sensitivity analysis: all judgments are randomly varied by ±0.5 on the judgment scale, and for each variation the maximum and minimum out coming priorities are captured. I use 1000 variations, enough to get a relatively stable margin of errors for each weight. It gives you information, how "precise" a weight or ranking is in your specific project.
Again, a big Thank You to all donors! Please note that the website is a non-commercial website for educational purposes. Your donation is used to cover running costs like web hosting, antispam services etc. PLEASE, help to support this website with a small donation. I spend a lot of time, sharing my knowledge for free. Thank you in advance!
For now, please enjoy your visit on the site and feel free to leave a comment – it is always appreciated.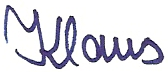 Klaus D. Goepel,
Singapore, June 2017
BPMSG stands for Business Performance Management Singapore. As of now, it is a non-commercial website, and information is shared for educational purposes. Please see licensing conditions and terms of use.
Please give credit or a link to my site, if you use parts in your work, or make a donation to support my effort to maintain this website.