Concepts, Methods and Tools to manage Business Performance
Dear friends, dear visitors,
Using Google search for my own website, I could see a message like Your website is not mobile friendy. It was really time to update my website theme in order to make it better readable for visitors using their smart phone or tablet.
Now you see the new design using the standard wordpress theme from 2015. I simplified the menu structure to the categories:
AHP Articles – Material and Information about the Analytic Hierarchy Process
Other Articles – Material and Information about Business Performance
Tools – Links to my online tools, like the AHP online system and excel templates
Other – Posts related to other topics
About – Information about the author
Feedback – A place where you can leave your feedback as comments
Contact – A web form to contact me personally via e-mail
I hope with these changes navigation on the site is much easier, and you can find required information in shorter time.
Again, a big Thank You to all donors! Please note that the website is a non-commercial website for educational purposes. Your donation is used to cover running costs like web hosting, antispam services etc. PLEASE, help to support this website with a small donation. I spend a lot of time, sharing my knowledge for free. Thank you in advance!
For now, please enjoy your visit on the site and feel free to leave a comment – it is always appreciated.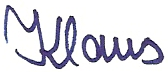 Klaus D. Goepel,
Singapore, Februar 2017
BPMSG stands for Business Performance Management Singapore. As of now, it is a non-commercial website, and information is shared for educational purposes. Please see licensing conditions and terms of use.
Please give credit or a link to my site, if you use parts in your work, or make a small donation to support my effort to maintain this website.