Welcome !
AHP-OS Release 2019-09-19 (Rev: 49 )
Manual and Quick Reference Guide were updated.
Your Donation
Before you start: If you are an active user or like the program, please help to keep this website alive. I have running costs for web hosting, certificate, spam protection and maintenance, and want to keep AHP-OS free for all users.
1 SGD is approx. 0.75 USD
Thank You!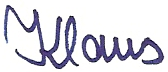 AHP-OS author:
Rev: 49